Review of lineo HOBBY ROBUSTO & Series 152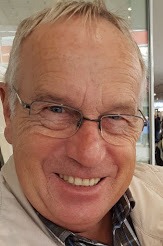 Mr. Baldermann reviewed the lineo brushes HOBBY ROBUSTO and Series 152 with his latest painting "Mahera". He used them to work out the delicate hair, the fluff of the hood and the fine purple areas. He painted the picture in the format of 30x40cm with oil on canvas.
"All three brushes met my expectations, with the 3/0 being my favourite. Painting with this brush almost feels like drawing. I was very fond of this. Up to now I have never seen these excellent qualities in any other artist brush.
The brushes have great painting characteristics. The stable hair structure, if that's what I can call it, allows even the finest strokes, as they are required for painting hair".
We are very pleased to receive such positive feedback on our brushes. Only Mahera's beautiful warm-hearted smile gives us more pleasure! Thank you for reviewing our lineo artist brushes and thank you very much for providing the wonderful pictures.
Visit his blog Noge-Art to find out more about Egon Baldermann and his work.
"For me, Painting is Emotion and Fascination. Colours are a Source of Energy and Joy of Life." Egon Baldermann
"Mahera", a woman from Madagascar.