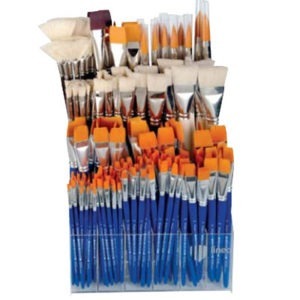 Learn more about our brand and enjoy the advantages for you as our sales partner. Presentation of the entire product range in attractive display systems as well as custom-made products and contract production with private label is possible.
Comprehensive consulting with regard to product selection and presentation.
Germany-wide, on-site service by the lineo field staff.
Almost all lineo brushes bear an EAN code for scanner registers.
Fast and safe delivery.
Presentation of the entire product line in attractive display systems.
Custom-made designs and made-to-order production of private brands is possible.
Comprehensive lineo product range for a number of applications.