Fine Cosmetic Brushes. Handmade in Germany.
lineo brushes are one of a kind. They are manufactured by the brush factory Albert Bieringer since 1911. The traditional manufacturing combines the experience of the Franconian brush masters with high innovation power. Customer satisfaction is always at the centre of lineo's activities and is the driving force behind our quality standards.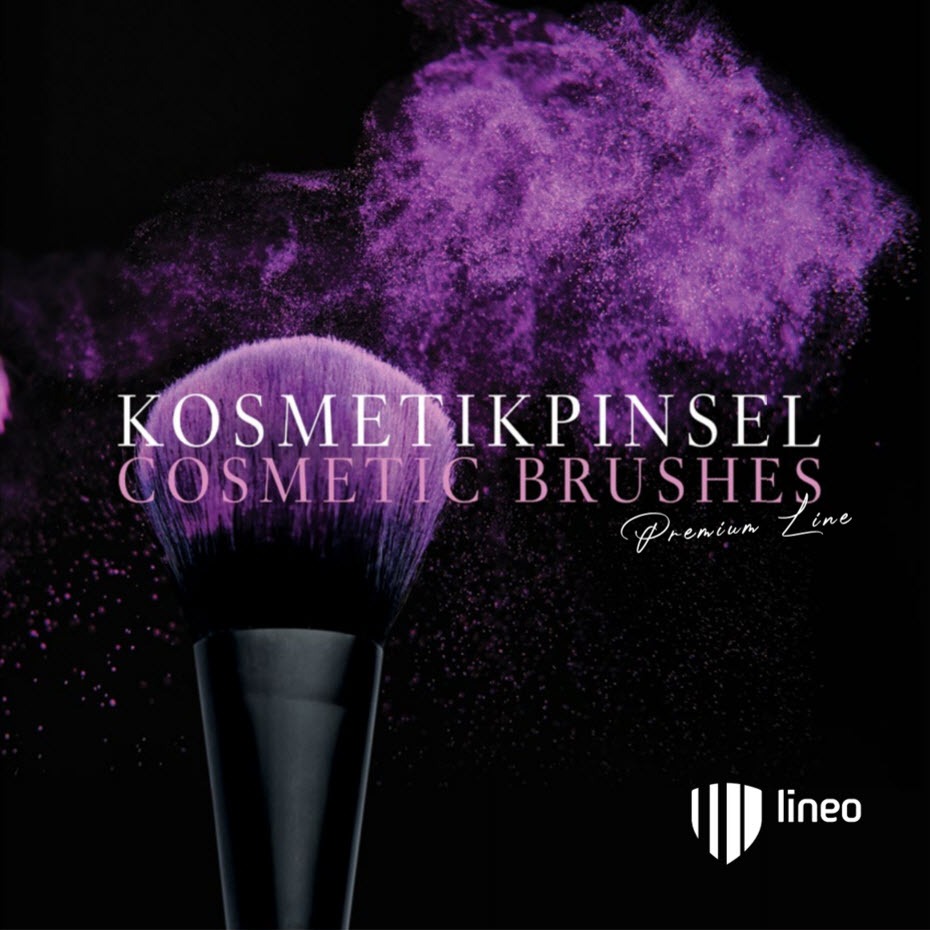 Cosmetic Brushes. Premium Line
lineo has the highest demands on its premium products. Each of our Premium Line cosmetic brushes is completely handmade in Germany by experienced specialists. The final quality and hair loss check is carried out personally by our master brush maker.
Premium Line cosmetic brushes are the perfect tool for the professional user. They captivate by their elegant, timeless and high-quality design as well as the extensive assortment. All brushes have matt black ferrules and matt black wooden handles. Extra-fine black natural goat hair, pure squirrel hair, pure white and brown pony hair and exclusive Kolinsky red sable hair are used.
We also supply brushes made of synthetic fibres as well as different synthetic fibre mixtures. Let yourself be enchanted by the quality and design of our premium products and treat yourself to something special!
Cosmetic Brushes. Nail
lineo has the highest demands on its premium products. Each of our nail brushes is manufactured completely in Germany, by experienced specialists. With us, you will find aryl, gel and nail art brushes in various designs and shapes for the professional user.
All brushes are made of high-quality natural hair or different synthetic fibres and stable seamless silver ferrules. You can choose between elegant black real wooden handles, functional black triangular handles and clear Plexiglas handles with bevelled ends. Take the practical test and convince yourself of the quality!